Do You Want To Be a "Partner On the Prairie"?
On May 6th, our school,
Blackland Prairie Elementary
, held the first "Partners On the Prairie" event with local businesses. We were glad to have these future partners learn about how we want "GREATNESS" on our campus and to find ways to help support our vision and mission.
The event started with student lead tours of our campus. These student "Leaders" showcased the many things that make our school amazing. After the tour, each business member was able to enjoy a lunch and sit with students to discuss how our school has helped them become a "Leader" in their life. (See picture below). Once the luncheon was over and a 5th grade leader welcomed our guests, we started the presentation of why they were asked to be hear today.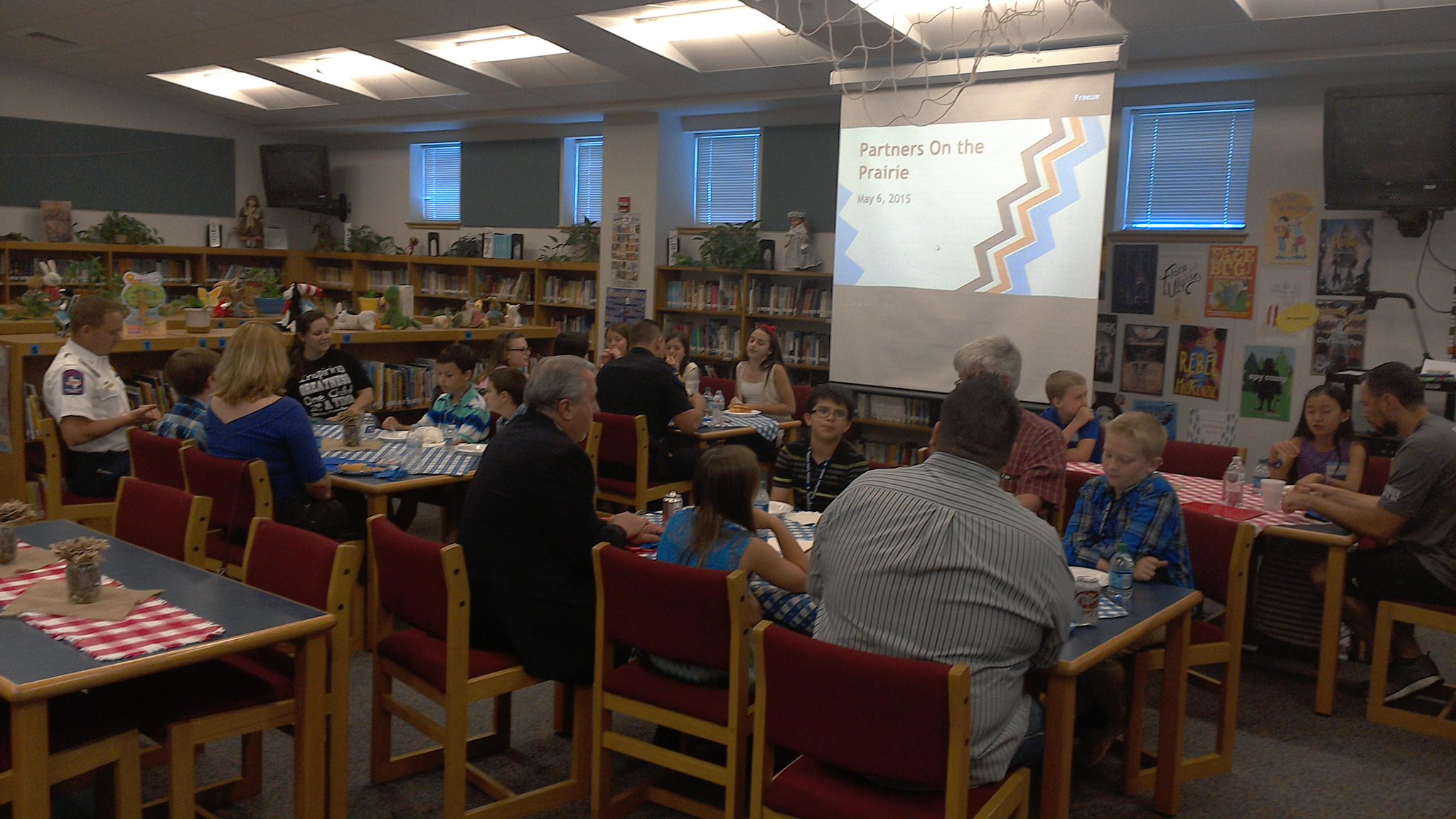 During our presentation, we were able to speak about our journey which included the following points:
Implementing the 7 Habits of Highly Effective People Through the "Leader In Me" (Students, Staff, Families, and Community)
Blackland's Journey and Why We See this Need For Our Future Leaders
Our Investment in the Process
First Year Successes
Where We Want To Go
Ways to Partner With Our School
How We Can Reciprocate- Wanting a True Partnership Where There is Value Given Between School and Business
Please take the time to look at our
presentation
and
Blackland Prairie Leader In Me website
, and let us know if you are interested becoming a PARTNER with Blackland Prairie. There is a tentatively scheduled Fall "Partners On the Prairie" on Oct. 28, 2015, so look on our
Leader In Me school website
for the upcoming event and place to register once we return in the Fall of 2015.
Thanks for wanting to work on this journey as we strive for Greatness for
ALL
who enter our school!

Your Biggest Fan,

Mr. Fleming